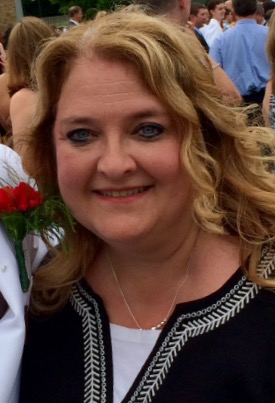 Welcome to the Saint Catherine of Siena School website, a school that takes pride in its Catholic identity and academic excellence. As you walk into our school, you find yourself surrounded by a feeling of friendliness, dedication, and most importantly, a sense of family. You will see an atmosphere where kindness is practiced and learning is embraced by the students, encouraged by parents, and administered by committed and dedicated teachers. Above all, you will learn that the students are taught, in addition to academics, the love of God through the Gospel Values that are integrated across our curriculum.


Over the years my roles at SCSS have been diverse. I have spent over 30 years in this wonderful community as a first grade teacher, third grade teacher, fifth grade teacher and assistant principal. Today I am blessed to serve as principal of Saint Catherine of Siena School.
I firmly believe that by instilling strong moral values, a challenging 21st century education, along with a strong parent-teacher partnership, our students will become compassionate, confident, and influential leaders as well as Christ-like citizens who live as true Disciples of Jesus.
Come visit our school, meet our faculty and staff, talk with our parents and students and you will quickly discover why Saint Catherine of Siena School is like no other. Please contact me to set up an appointment to experience for yourself the tradition of Saint Catherine of Siena School.
We look forward to serving you.
God bless you,
Eunice Giaquinto